COVID-19 Consensus Guidelines for COVID-19 Cancer Care in Illinois
The ILCC has convened five working groups to share experiences, expertise, and knowledge and work together to develop solutions to address the lack of established guidelines and data for cancer care in the midst of the rapidly changing landscape of the COVID-19 pandemic.
Each working group has a specific focus:
Breast cancer
Colorectal cancer
Lung cancer
Prostate cancer
Hospital/ cancer center operations
Participating members are working to collaboratively develop consensus protocols, algorithms, and best practice guidelines for oncology care in Illinois during each phase of the COVID-19 pandemic (mitigation, containment, recovery), with a focus on reactivation and responding to future surges. Each group will develop metrics to assess adherence and uptake.
ILCC Cancer Quality Improvement Teams
Cancer Quality Improvement Team Structure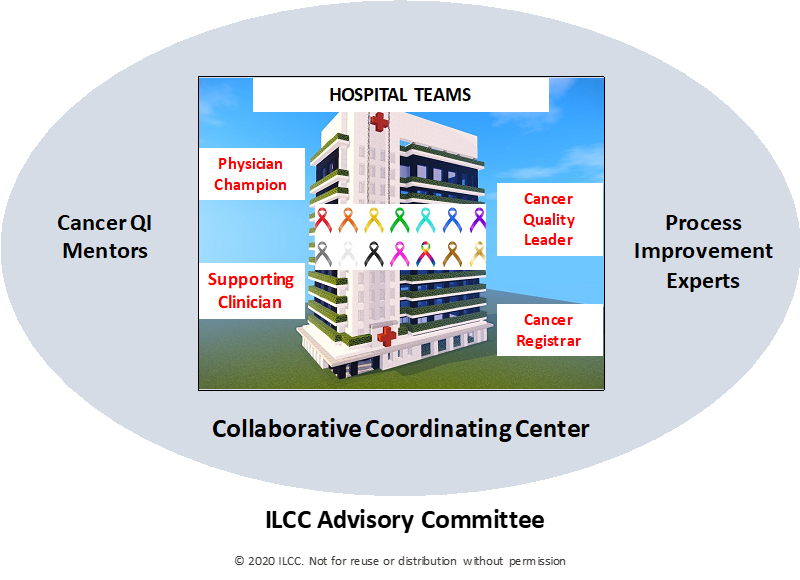 Participating centers will assemble Cancer Quality Improvement Teams to implement the guidelines and resources that are developed by the working groups. The ILCC Coordinating Center will facilitate the dissemination of these resources, and provide tailored implementation assistance to participating centers.